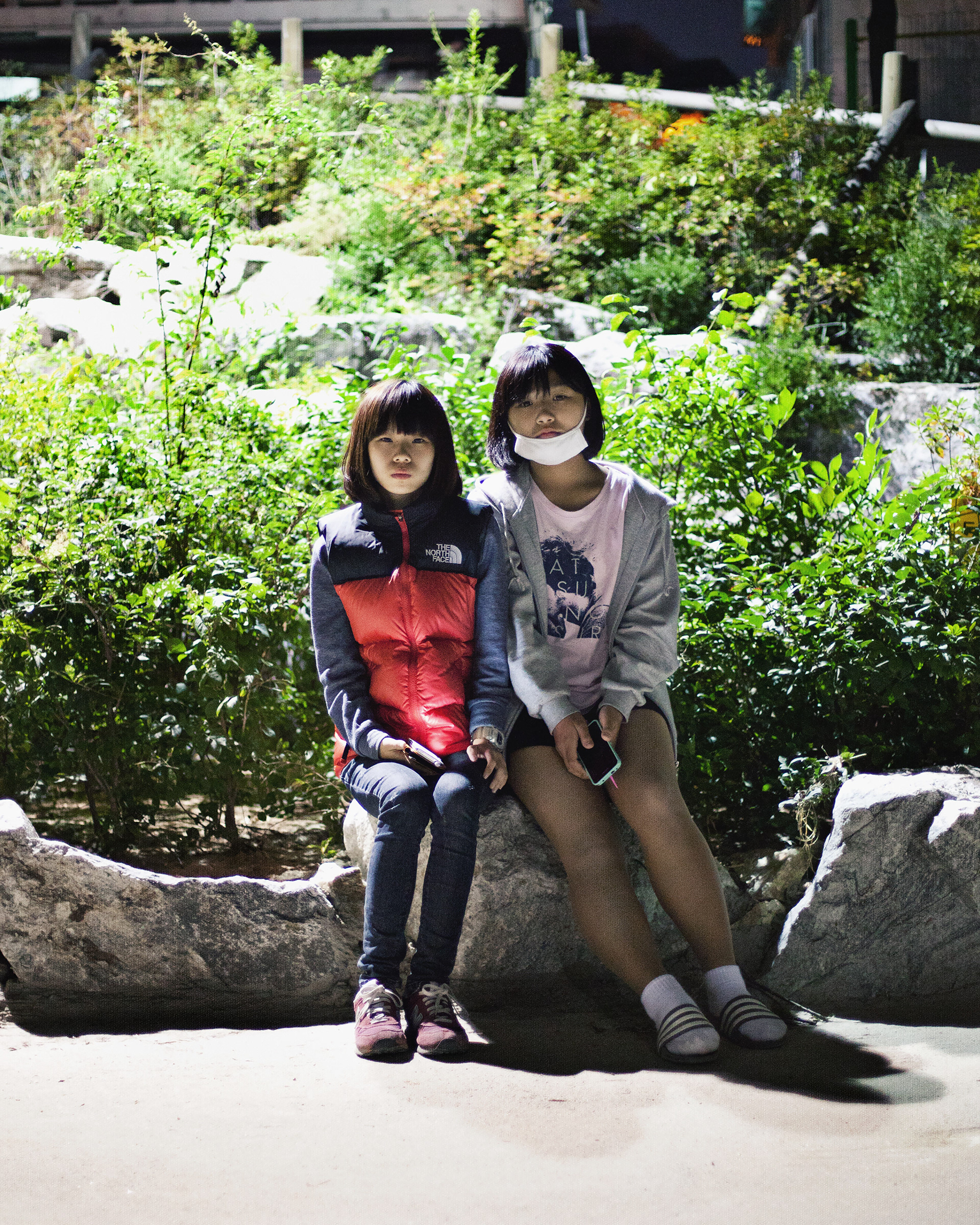 My Chemical Romance (2012)
Anxiety, Friendship and Virtue with teenage girls.
The adolescence is a time of unstable identity. Friendship of girls are mutually dependent 
that is different from the friendship of boys. In adolescence that having confused identity, they 
make jealous, obsession from their relation. They believe themselves their friendship is absolute 
in the world. So we can know that their relation is very closed and unbroken friendship. But in 
this relation there is another anxiety. Two girls only exist in picture, and another person exist in 
reality. Another person is eyer. And I'm sure that eyer can be us. Their relationship can be make 
that eyer is perfectly stranger. But that relation is easy to break with tiny things between girls. 
For this reason they are anxious.
The light of night and the empty space are nervous to us. But these girls seem like 
indifferent in there. I can't squeeze in between these girls because of a bond of friendship 
between them. But if some tiny thing pierce their relation, in that moment, this relation is 
break. I took these girls at every night for raising tensions about two girls, anxious relation, and 
dangerous environment around girls. I wanted to exist only two girls in picture except other 
people in the street. I saw, and cast them. And I ordered to keep their attitude naturally and 
direct only their facial expression to them. I made process this project to concentrate voyeuristic 
gaze about girl on the street at night and anxiety of relation between girls.